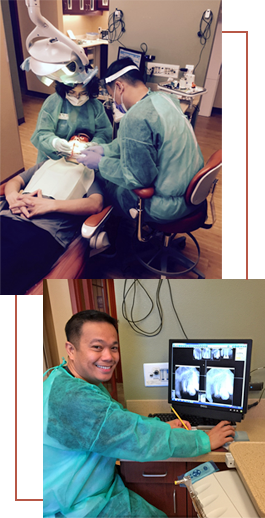 Our Service
Our ultimate goal is to respond to everyone who comes to our office for advice and treatment by providing an honest recommendation in a gentle, fun and friendly approach.
Although our services are not limited to the following, below is a list of the most common procedures performed at our office:
Routine dental examination for new and recurring patients
Preventive oral care, sealants, Fluoride application, regular prophylaxis
Custom-made mouth guards for bruxism
Cosmetic dentistry, bonding, veneers, white fillings
Pediatric dentistry, baby-bottle issues, nutrition, home care, early tooth loss, space maintainers, habit appliances
Tooth extractions and some minor surgeries
Missing Teeth replacement, metal-free partials and dentures
Metal-free crowns and bridges
Gum, other Periodontal Care procedures and root canal treatments.
TMJ/TMD assessment and possible referral
"Life is short, smile while you still have teeth!"